Rental Department
Whether you just need a vehicle for the day or for your family vacation. We have you covered.
Welcome the the Apple Tree Acura Rental Center! We are a stone's throw away from the Asheville Regional Airport, just across Interstate 26, and we our experienced team is ready to handle all your vehicle rental needs–whether you are flying in or just need a rental in Asheville. Rely on Japanese engineering and expert service at Apple Tree Acura, where we pride ourself on customer satisfaction.
Don't hesitate to contact us to learn more about our rental services, or to find out what Apple Tree Acura is all about. Be sure to take a look at our new Acura models if you are ready to purchase your next vehicle in the Hendersonville area, and take a look at financing options when you are ready.
Honda Insight
$5/hour up to $35/day
Honda Civic
$5/hour up to $35/day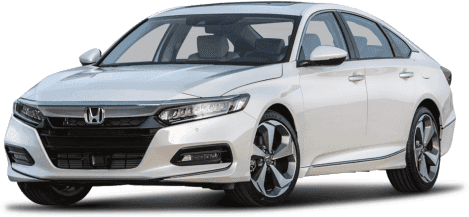 Honda Accord
$5/hour up to $45/day
Honda CR-V
$10/hour up to $60/day
Honda Odyssey
$15/hour up to $75/day
Honda Pilot
$15/hour up to $100/day
Honda Ridgeline
$15/day up to $100/day
1 – 2 Day Rentals Require a refundable $75 Deposit
3+ Day Rentals Require a refundable $175 Deposit
Rates are based on a Per Day Basis
Minimum $50 Service = 10% Discount
7 Days or more rental = 10% Discount
Additional Drivers
Additional Drivers are permitted. Additional Drivers must provide proof of insurance.
After Hours
After hours drop off is not permitted.
Age
Renter must be 25 to rent a vehicle.
Business Hours
Regular Business Hours are Monday to Friday 8 AM to 5 PM, and
Cancellation
To avoid cancellation penalty, reservations must be cancelled at least 24 hours prior to pick up.
Drivers License
Renters must be 21 years old and must possess a valid driver's license.
Gas
Refueling charge is $5.00 per gallon. Vehicle must be returned with the same amount of fuel at time of rental.
Insurance
Proof of Full Coverage Insurance that is transferrable to a rental vehicle is MANDATORY.
Mileage
Unlimited mileage is available.
No-Shows
Renter is considered a no-show 2 hours after scheduled pick up time. Vehicle is not guaranteed 2 hours after pick up time. Please contact the rental department if you are running late.
One-Way
One-Way rentals are not allowed.
Payment
Visa, MasterCard, American Express, Discover. Debit cards are accepted with a minimum $250 deposit required (subject to additional deposit based on use). Contact the Rental Department for information on other types of payment.
Rules
No pets are permitted in rental vehicles.
Shuttle
Contact the Rental Department to arrange shuttle pick up or drop off.
Smoking
All vehicles are non-smoking vehicles. Smoke clean up fee is $250.
Traveling To Mexico
Travel to Mexico is not allowed.
Schedule Your Rental Now!